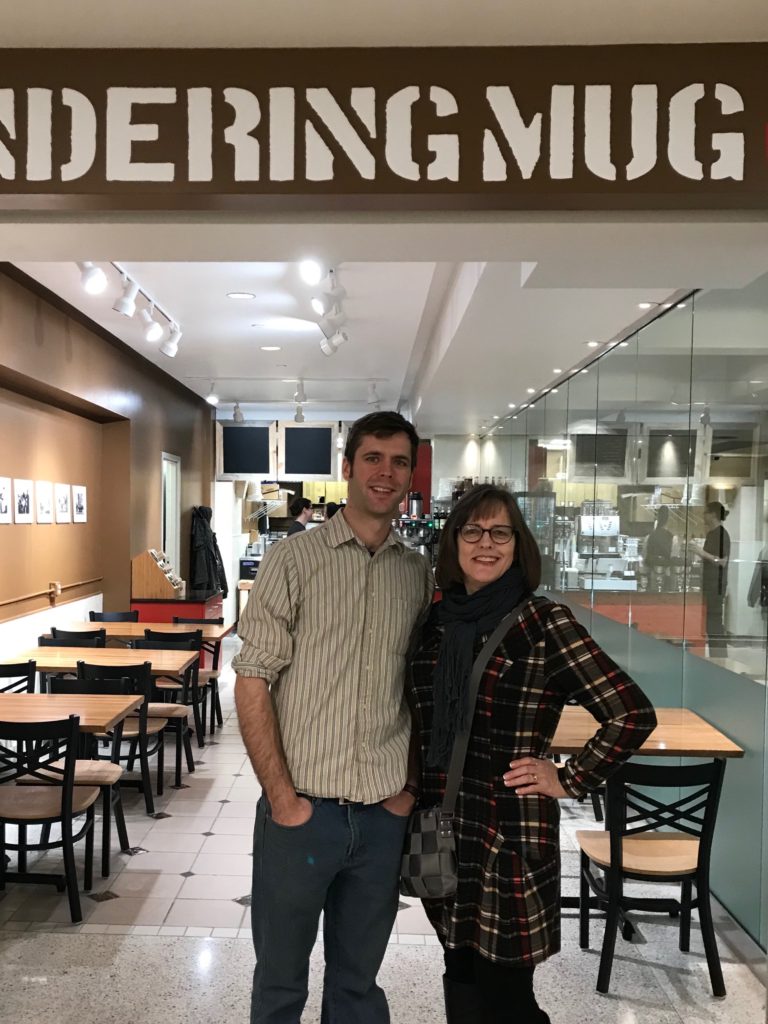 The Wandering Mug
Co-founded by mother and son team Sheri and Bo Brunner, The Wandering Mug began in 2015. In the following years, the little red bus has traveled around the metro, the state, and even outside the comforts of Minnesota once or twice, in an effort to bring coffee and other beverages to where they were needed.
In 2019 The Wandering Mug Skyway location was opened, bringing an oasis of breakfast and coffee to the downtown Minneapolis neighborhood at 811 LaSalle. In 2020, the Corona Virus pandemic claimed another small business, and the skyway location was forced to close.
We remain resolved to continue providing a quality mobile cafe to the Twin Cities Metro, and we'll continue to do so with joy, believing that we will come out of these trying times better than ever.
Our Mission
We believe in community building through business. We buy from local bakers, co-ops, and dairy farms. Our coffee is sourced through fantastic local partners, Peace and True Stone. Our offerings are organic and always made fresh. The Twin Cities are a vibrant place and we are proud to add to the fabric of our community.